Showroom
Come visit us at our showroom where we are equipped to meet customers by appointment  and all following all social distancing and hand hygiene. We are very much making every effort to ensure that our visitors are safe and comfortable environment.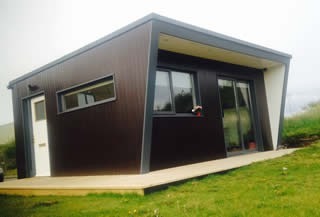 We have a brand new Luxurious LogCabin showroom, which talented Thomas Byrne Carpentry made especially for us to showcase our designs.  We welcome anyone to contact us to arrange a time which is convenient for you to come and visit our showroom where we have a massive selection of all your designs and one off creations. 
Showroom is around the back of the business Park on the green. It is a wooden cabin on the green area behind our workshop.  Please call ahead to arrange an appointment to visit our showroom.  As sometimes we are away doing fairs and shows and we wouldn't like to miss you, or to waste your time in calling out if we were not there.
But please above all don't be shy, we would love to meet you and give you a cup of tea, while admiring our creations. 
Showroom Opening Hours: 

7 days a week by appointment from 10am till 8pm.